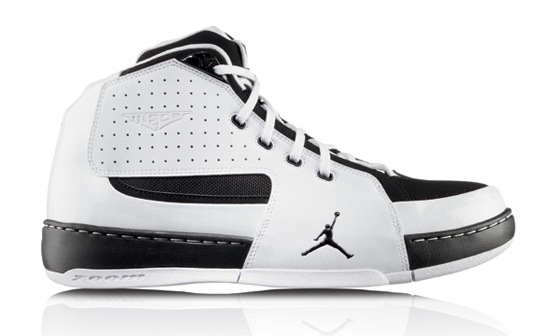 Carmelo Anthony
Position Forward
Height 6'8″
Weight 217 lbs.
Birthday May 29, 1984
College Syracuse University '06
High School Oak Hill Academy (Va.) '02
Hometown Baltimore, Maryland
Member of the 2002 USA Basketball Junior World Championship Qualifying Team that finished with a 4-1 record and the bronze medal; qualified the United States for a berth in the 2003 FIBA Junior World Championship; averaged a USA team leading 15.6 ppg. and pulled down a third best 6.2 rpg.
Led the U.S. in scoring in three games, including a tournament best of 23 points in the 75-73 preliminary round victory over Argentina; posted a double-double of 13 points and 10 rebounds in the USA's 67-65 semifinal loss against host Venezuela.
Member of the 2001 USA Basketball Youth Development Festival East Team that earned the silver medal with a 3-2 record.
Finished tied with carmelo anthony as the Festival's leading scorer (24.0 ppg.), ranked first in field goal percentage (.661), tied for fourth in free throw percentage (.765), ranked eighth in 3-point field goal percentage (.385) and 18th in rebounds (4.3 rpg.).
Posted tournament bestts of 29 points versus the West in a 108-94 semifinal victory and grabbed seven rebounds in a 98-89 loss to the South in preliminary round action.
High School Notes:
Has recorded career single game highs of 36 points, 14 rebounds, 11 assists and 10 blocked shots.
Started in 99 of 102 games played at Oak Hill Academy (Mouth of Wilson,Va.) and Towson Catholic (Towson,Md.).
Named to the 2002 McDonald's Boys All-America East Team, scored 19 points, added three boards and four assists in the East's 138-107 rout of the West.
Played for the Red Team in the Jordan Brand Capitol Classic and scored a game high 27 points (7-16 FGs, 12-17 FTs) and added four rebounds and four assists as the Red fell to the White 167-121.
Named 2002 USA Today All-USA first team, Parade Magazine All-American first team and Basketball America All-American first team.
Named as one of five finalists for the Naismith Player of the Year award.
Ranked No. 1 among the 2002 Senior Class by Hoop Scoop, 2nd by Monter College Basketball News and 3rd by All-Star Sports.
As a senior in 2001-02, averaged 22 ppg., 7.1 rpg., 3.0 apg., 1.8 spg., and shot 58.0 percent from the floor, 48.0 percent from 3-point and 68.0 percent from the foul line for Oak Hill Academy.
Led Oak Hill in 2001-02 to a 32-1 record, a No. 3 national ranking by USA Today, and to three in-season tournament championships, including the Nike Academy National Invitational.
Earned MVP honors in 2001-02 at the Les Schwab Invitational and the Prime Time Shoot-Out.
Saw Oak Hill's 67-game win streak halted 84-72 by Mater Dei High School on Feb. 2, 2002.
As a junior in 2000-01, averaged 27.0 ppg., 8.0 rpg., 3.0 apg., and helped lead Towson Catholic High School (Md.) to a 23-6 record and a fourth place finish in the state tournament.
Named the 2001 Baltimore City and County Player of the Year, All-Metropolitan Player of the Year and Baltimore Catholic League Player of the Year.
Averaged as a sophomore 14.0 ppg., 5.0 rpg., 4.0 apg., 2.0 spg. and aided Towson Catholic to a 26-3 record and a third place finish in the state championship
Carmelo's welcome to Team Jordan his first signature shoe the Melo 1.5
Air Jordan Carmelo 1.5
The Air Jordan 1.5 Carmelo and Carmelo Anthony, of the Denver Nuggets, are the newest members of the Team Jordan; a group of pro athletes handpicked my Michael Jordan to represent the Jordan brand. This retro style shoe is clean and classic and features all of the best design features from the original Jordan shoes
. A 3/4 length air sole unit and leather and vinyl mesh construction provide extraordinary comfort, the padded collar and sculpted heel brace are the ultimate in ankle and heel support, and the circular sole is personlized with Carmelo's birthday, initials, hometown, and number. Fitting notes: This shoe is wide across the midfoot/ball of the foot and narrow around the arch and heel. Zig-zag lacing provides a more personlized fit