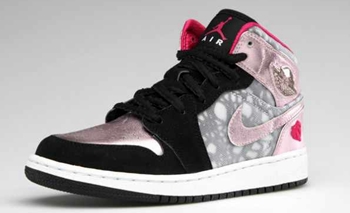 Another stunning model for women is set to be released in the market and even before its release; this shoe is expected to be a huge hit.
Usually reserved for men's use, the Air Jordan 1 Phat will be released in Black/Desert Pink – Metallic Pink colourway, which looks very impressive. It features a balance distribution of the three colors, making it very artistic-looking sneaker.
Watch out for this one and we will keep you updated!