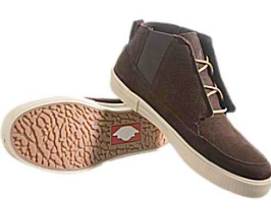 The Jordan Brand pulled off another trick in their pocket as they announced the release of the new edition of the Jordan V.2 Grown that made headway during its first release earlier this year.
This month, the Velvet Brown/Rattan-Golden Harvest colourway of the Jordan Brand's lifestyle collection shoe, which still boast the features of the Jordan Campus Chukka that was released last summer, is expected to attract the Jordan Shoes lovers.
It still features a solid design with the laces hidden by a lace placket, making it one of the most comfortable lifestyle collection shoes released by Jordan Brand.